Web Design
& Development
We craft Websites that combine Elegant Design with Impactful functionality
Wicklow-based we provide services to businesses & customers in Co. Wicklow and Co. Dublin, as well as remotely to clients across Ireland and abroad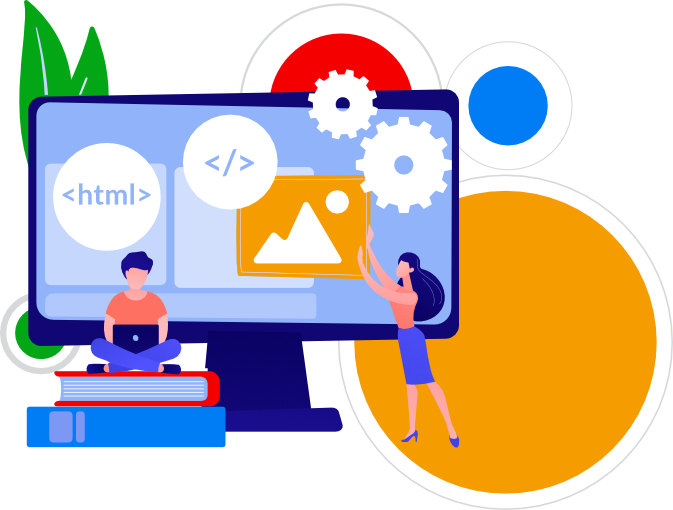 From Web Design and Development to ongoing Management and Maintenance.
We blend cutting-edge technology with our expertise, delivering cost-effective results and freeing you to focus on your core business. Let us power your online success.
Services we offer
See what our customers are saying
Lorraine Mancey
22 November 2023
5 star service and amazing website - all the pain points taken out - great communication and top class service - have recommended to all colleagues www.drlollie,ie
Annemarie Hogan
16 August 2022
Andriy designed a website for our school and did an excellent job on it. He is knowledgeable and very easy to work with; he is very responsive to queries and no task, change or request is too much for him.
sandra kavanagh
2 August 2022
I cannot recommend INTOIT enough. Andriy Khodzinskyy is highly professional and knowledgeable about all areas of IT and did a fantastic job for me. He is easy to work with and puts huge effort into his work. Highly recommended.
Kosta Mohyla
30 April 2022
Excellent service, very professional attitude, everything done in time and exactly as I wanted. Will recommend to all.
Vineta Naseniece
14 April 2022
I enjoyed working with INTOIT! I got great help with setting up my creative portfolio website - I got It up and running in no time. Andrey is very easy to work with, friendly and highly professional in his area of expertise. If you are looking for a functional and easy to navigate website - look no further! Thank you again.
Ivan Narvois
20 March 2022
We are very pleased with the website that was designed for us by INTOIT. The support services and any updates we need to make are always done very fast with great communication. We can highly recommend this company.
Laura Grigone
28 February 2022
I can highly recommend Andriy Khodzinskyy. He was very helpful and really explain a lot to me so that I can understand web sites a little more I found him easy to work with and I was happy with his work , I feel he gave value for money.
mario morabito
30 November 2019
Very nice place
Get Started